A welcome from the course director, Claire MacGillivray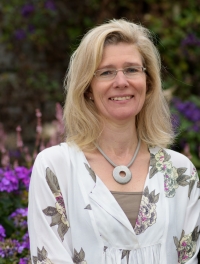 Each year, 280 boys and girls travel to Gordonstoun from all over the world.
Since the Summer School began in 1976, around 7000 students have attended these exciting courses from over 60 countries.
When looking for a summer school, parents' aspirations are not always modelled on those of their children, particularly as they reach their teenage years. Parents look for a programme with a good reputation and established credentials, where safety and staff quality are proven, where the environment is safe, friendly, caring and well organised and where positive gains will be made as well as the course being a time of fun.
Students' priorities are fun, excitement and challenge with lots of different things to do. They also want the opportunity to meet boys and girls from around the world and make good and long lasting friendships.
The Gordonstoun International Summer School provides all this and much, much more. Many students who have attended the courses here write in their end of course questionnaire that the Gordonstoun International Summer School was – "the best three weeks of their lives".
The Gordonstoun International Summer School is held in July and August. Courses last three and a half weeks for boys and girls between the ages of eight and sixteen inclusive: students follow courses appropriate to their age group. They will receive instruction in English as an Additional Language or, for those who are fluent in English courses in Information Technology, Literature with English Skills or Spanish are offered.
As you will see as you browse the website, students have the opportunity to develop confidence and interpersonal skills through the wide range of sporting, cultural, creative and team building activities which are included in the programme.
Throughout their time, students also benefit from our excellent staffing ratio of one member of staff for every two students which makes our pastoral care for all who come here a high priority.
Following the courses, we also receive letters from parents commenting on improvements in confidence, maturity, skills with language as well as in international and personal relationships. The Gordonstoun International Summer School provides a summer holiday course with a difference.
Parents can send their children across the world to Gordonstoun in complete confidence where our staff will be waiting to take care of them and give them the 'summer experience of a lifetime'.