Welcome to Gordonstoun International Summer School … where everyone smiles in the same language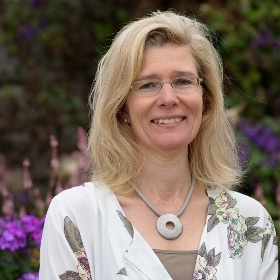 WELCOME
---
Gordonstoun International Summer School has been operating for over 40 years and each year we welcome boys and girls from over 35 nationalities and between the age 8-16 to enjoy a fabulous Scottish summer of learning, fun and friendship. Many of the children come back for multiple years and each year we get wonderful feedback. My favourite quote from the 2015 courses was "Not 3 weeks in a lifetime, but a lifetime in 3 weeks".
I hope our website provides the information you are looking for, please do not hesitate to contact us for further information, we enjoy hearing from you!
We look forward to welcoming you to Gordonstoun.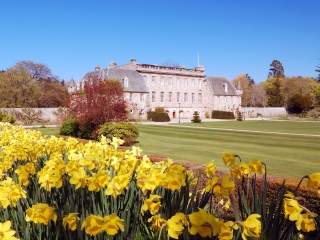 COURSE DATES
---
Course 1:
Friday 8th July –
Monday 1st August 2016
Course 2:
Friday 15th July –
Monday 18th August 2016
COURSE OVERVIEW
---
Students will receive instruction in English as an Additional Language or, for those boys and girls who are fluent in English, they can choose one of the following: Information Technology or Literature and Creative Writing or Spanish Language.
Arts and Crafts, Technology, Confidence Building, Music Making, Drama, Sailing and Sport will be integrated into the programme and students will be helped further to develop self-reliance through Adventurous Activities and Ocean Cruising. Recreational and optional activities are also offered.
A chance for you to see for yourself…
Asia January 2016
My recent trip to Asia was very successful and it was a pleasure to meet former students of the Summer School, Old Boys and Girls of Gordonstoun, as well as prospective Summer School parents.
Atlanta USA February 2016
I will be in Atlanta from 6th – 9th February 2016 and if you would like to meet to hear more about the Summer School please feel free to call me on +44 7920 238708 to arrange a meeting.  I would be delighted to see you.
Middle East March 2016
I will be in the Middle East at the following places in March 2016:
Cairo – 1st – 3rd March – Marriott Hotel, Saray El Gezira Street.
Kuwait – 3rd – 6th March – Moevenpick Al Bida'a Hotel, Salmiya.
Bahrain – 6th – 9th – Gulf Hotel, Al Fateh Avenue, Manama.
Abu Dhabi – 6th – 11th March – InterContinental Hotel, King Abdullah bin Abdulaziz Al Saud Street.
If you would like me to visit your school or you would like arrange a meeting to talk about the Summer School during any of these trips please contact me at giss@gordonstoun.org.uk
2016 Updates
Summer School places are filling up fast so register early to avoid disappointment.  If you are still unsure whether it is right for your child then call us and let's talk about it.
We have some different yachts for the West Coast sailing this year, plus we are looking at new activities which will be excellent fun for the students…and the staff!
To receive a full information pack please complete the form at the link below:
Or if you would like more general information about the Summer School please feel free to call us on:
+44 (0)1343 837 821
or email: giss@gordonstoun.org.uk
Summer School 2016
This area will be updated with information for parents over the full duration of Summer School.
A chance to learn new lifetime skills, have fun & make new friends…
Read what past students think about the courses…
My name is Fares and I have been to GISS year 2013 and 2014. I am writing to thank the faculty and everyone at GISS for making these two summers (2013-2014) some of the best in my life.
Fares, from the Lebanon
Summer School is really cool!  it was really fun and I will always remember and treasure this amazing experience.
Joao, from Brazil
Gordonstoun is awesome; you do things you never thought you could actually do and most important, that you can make friends for life! I just love it!
Luigi, from Italy
It is the best summer school, they have everything
Can, from Turkey
You can be yourself and no-one will care
Hana, from Germany
You can't enjoy time more than here!
Maria, from Russia