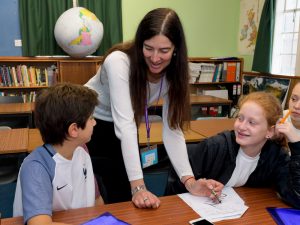 Gordonstoun International Summer School is held in July and August.  Courses last three and a half weeks and are for boys and girls aged eight to sixteen inclusive.
There is a lively, friendly and family atmosphere during this busy programme; staff, instructors and students all work together to prove the truth of the Gordonstoun School motto – 'Plus est en vous' – "There is more in you than you think".
Teachers and instructors at the Summer School all are professionally qualified and have experience in teaching and training boys and girls from all parts of the world.
Students will receive instruction in English as an Additional Language or, for those boys and girls who are fluent in English, they can choose one of the following: Information Technology or Literature and Creative Writing or French Language or Film and Photography.
Arts and Crafts, Technology, Confidence Building, Music Making, Drama, Sailing and Sport will be integrated into the programme and students will be helped further to develop self-reliance through Adventurous Activities and Ocean Cruising. Recreational and optional activities are also offered.
ACADEMIC
English Language (E.A.L.)
Boys and girls will be assigned to the appropriate class for beginners or for intermediate or advanced students on the basis of placement tests given upon arrival at the school. Some previous knowledge is desirable but not essential.
In language-training both audio-visual and the more traditional methods will be used to cover written, grammar and spoken English. The teaching aims to improve children's ability to express their ideas and thoughts in English and to understand and respond to its speakers, both in speech and in writing. It should also provide opportunities for them to communicate for practical purposes. For more advanced students there is the opportunity to read great literature in the original language and examine current issues whilst beginning to develop and justify points of view in speech and writing.
Those not taking English as their academic subject are asked to choose ONE of the following alternative courses:
Literature And Creative Writing
This course is suitable for students who have a strong command of the English language. It is aimed at improving English skills through a study of Literature and Creative Writing. Students are encouraged to explore and develop their skills in literacy criticism through close analysis of a range of texts. Students will have the opportunity to study poetry, prose extracts, short stories and selected scenes from plays. For Creative Writing, there will be workshops on how students can create engaging openings to their stories, using effective imagery in their writing, create tension and suspense, different genres etc. All of this would be supported by the short stories, poems, novel extracts and drama extracts already taught.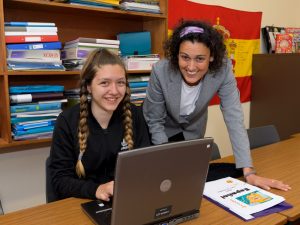 French
This course is offered at advanced, intermediate and elementary levels where emphasis will be on French conversation. Students will be able to learn the art of conversation required in the daily round of social life, such as greetings, requests, thanks, regrets, apologies and enquiries. There will be opportunities for the more advanced students to improve their conversation and written skills.
Information Technology
The course operates on Microsoft software and covers a wide range of computer applications, including word-processing, spreadsheets, databases, desktop publishing, powerpoint, multimedia, graphics, programming, control technology and the Internet; no previous computer experience is required. Control technology is included for more advanced students. This looks in more detail at the use of computers in controlling mechanical devices such as robots.
NEW FOR 2020 – Film & Photography
Limited to students aged 13-16, this course is ideal for boys and girls who study or are considering studying Film; who love Cinema; who are innovative but not performers or who might be looking for an exciting new creative and intellectual challenge. This course will build on the wider summer school ethos of internationalism and teamwork. Students will learn about the key movements in film history, analyse a range of extracts from world cinema and work in different roles as practical filmmakers. Different film genres, film terminology and the idea of film as a cultural force will also be covered. In the practical lessons, students will adopt different film roles, conduct experiments, explore the stages of film production and complete a group project. Similarly the photography aspect will also include an element of study of styles and genres with practical application of the theory. 
OCEAN CRUISING & EXPEDITIONS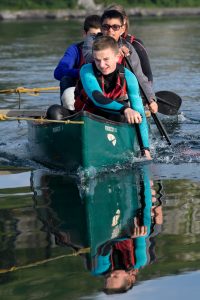 Gordonstoun's tradition includes education through experience in adventurous activities and ocean sailing – often the highlight for many students.
A special feature of this course will be the six day Adventure Programme.
Students will undertake a programme of adventurous activity, canoeing, rock climbing, abseiling, kayaking, coasteering, gorge walking, canyoning, mountain biking and will also sail in the International Summer School's fleet of ocean-going yachts around the Western Isles.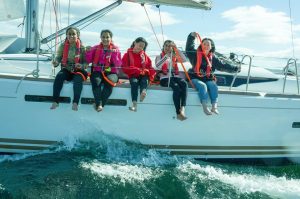 During the ocean sailing, students will take a full part in all activities both on deck and below, depending on age and experience.
During this adventure programme, students are looked after and instructed by a team of highly competent and experienced staff well used to teaching young people.
Even our youngest students see this adventure programme as a special time and gain greatly in confidence from it.
CREATIVE ARTS & TECHNOLOGY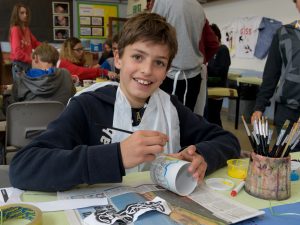 An integral part of the curriculum will be tuition provided in creative arts. Students will be taught in the school's workshops and art centre.
They will be encouraged to develop their abilities and will be introduced to the skills of working with wood, leather, glass, metal and enamel.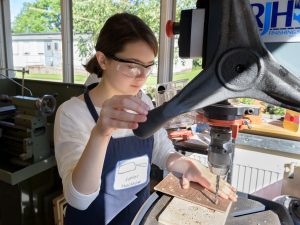 Jewellery, boomerangs, 'designer' T-shirts, silk paintings, ornamental clocks, candles and mobiles are among the many articles made with skill and pride by students of all ages.
DRAMA, MUSIC MAKING & CONFIDENCE BUILDING
Drama
All students take part in Drama sessions, which encourage self expression, interpersonal skills, teamwork and culminates in "Showtime" at the end of the course.
Music Making
In Music Making we aim to encourage students to explore a wide range of musical activities from learning the guitar or drums to composing their own piece of music electronically. Whether they are tone deaf or musically gifted there is something new and challenging to learn.  We also provide guidance for students wishing to practice their own instrument during the course.
Confidence Building
Using a variety of techniques from obstacle course, low ropes to initiative tests we aim to build each child's confidence as well as their ability to work together as a team.
SPORT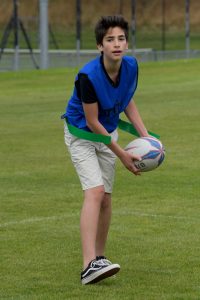 Each academic session will be balanced by a varied and interesting programme of other activities. All instruction is in English, which assists the learning of the language. Gordonstoun has an excellent sports centre, an all-weather astroturf pitch, an indoor heated swimming pool, four squash courts, 12 tennis courts and a 400m track.
A wide range of sports and team games is available and attention will be paid to individual fitness and skills. Badminton, Basketball, Soccer, Hockey, Volleyball, Tennis, Squash, Pop Lacrosse, Swimming and Athletics are included. There is also an introduction to rock climbing under controlled conditions on Gordonstoun's indoor climbing wall. A special feature of these activities will be the school's individual physical fitness programme.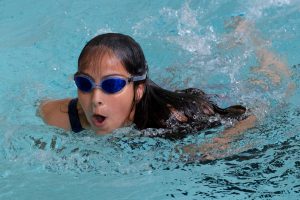 All students will be encouraged to improve their skill and ability in as many different events as possible, this will be carefully monitored and managed within their own limits. Appropriate training will be provided for complete beginners as well as for those with experience.
There will be a sports day and swimming gala in which student clans compete at the end of each course and these events provide an exciting climax to the summer sports programme.
RECREATION
Recreation Activities
Recreational and optional activities include clay target shooting, horse riding, golf, cookery, ten-pin bowling, karting, ice-skating, cinema and, of course, shopping!
Leisure
In the evenings, between activities and during option sessions, there will be opportunities for individual choice and creative recreation. In each house there will be newspapers, television, video and monitored internet access. There will also be discos and socials. Squash, Badminton and Tennis will be available at all times for those who wish.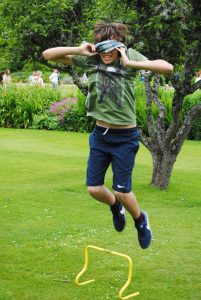 Visits
Visits are part of the curriculum giving an insight into modern and historical Scotland. Places which are visited may include:
The City of Elgin with its historic ruined Cathedral and museum.
 Beautiful scenic drive to the West Coast along the banks of Loch Ness, with possible sightings of the Loch Ness Monster!
Inverness Castle in its historic setting on the banks of the River Ness.
Cawdor and Brodie Castles – both of which are in easy reach of the school.
The beautiful West coast of Scotland, with its mountains and glens and rugged Highland landscape.